Farmer & Associates delivers reliable property appraisals in Hopkins, Wood, Delta, Franklin, Titus, Camp, Lamar, and Van Zandt County
Contact us at 903-383-7017 to find out how we can assist you with your real estate appraisal needs today.
For over 25 years we have proudly serviced North East Texas with quality appraisals. Our experience and hours of study as licensed appraisers make us qualified to provide home valuations in Hopkins, Wood, Delta, Franklin, Titus, Camp, Lamar, and Van Zandt County for clients ranging from national mortgage companies to local lenders or individual businesses and consumers.
Appraisals from Farmer & Associates aren't just for mortgages - we're also on call for:

• Setting a profitable listing price that also reduces time on market
• Removing PMI (Private Mortgage Insurance)
• Employee relocation appraisals
• Challenging your home's assessed value
Technology plays an important part in how Farmer & Associates does business. It helps keep rates competitive while maintaining best in class quality and responsive service. Of course, it's been our experience that regardless of the business, service is the main reason a client comes, goes, stays or gives your number to others. Naturally, we treat our customers as we prefer to be treated ourselves whether we're meeting face to face, on the phone or sending e-mail. The end result is simply the best possible experience for our customers. Call us. We guarantee you'll see the difference, too.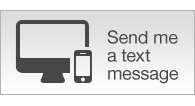 There was a problem returning the RSS feed.

Today's Rates
| Mtg Loan | Rate | APR |
| --- | --- | --- |
| 30-yr Fixed | 4.42% | 4.56% |
| 15-yr Fixed | 3.87% | 4.07% |
| 1-yr Adj | 2.75% | 3.41% |
* national averages
Got a Question?
Do you have a question relating to real estate appraisals? We can help. Simply fill out the form below and we'll contact you with the answer, with no obligation to you. We guarantee your privacy.